A direct importer of antiques from all over the world, Validtrade specialises in high-end quality furniture and decorative items. With 20 years of experience, we've developed personal contact with dealers in France and all over the world.
Validtrade imports various styles including:
Gothic
Hunting
Renaissance
Loius XV
Loius XVI
Henry II
You'll also find a range of practical and functional pieces.
Collectors, dealers, auctioneers, interior decorators and private collectors will find a wide range of antiques from all periods and regions in our 4000m² warehouse.
Additional services:
Restoration
At our workshop in Alberton, we carry out expert restoration using only the best products and skilled craftsmanship. We go to great lengths to source vintage materials that match the age of the item. Even tiny pieces of period veneer or shell are painstakingly carved to perfectly match the piece you've chosen.
Rentals for Film and Advertising
Shooting a period drama or need a special piece for a commercial? Due to the authenticity of our furniture, Validtrade has been involved with large scale productions, local films and mini-series. Some of the productions we've supplied pieces for include:
Eugene Marais: Die Wonder Man
Hector and the Search for Happiness
Black Sails
Racing Stripes
Decorating advice, specialised packaging
Henika Gadd, the owner of Validtrade, is on hand to assist you with selecting the right antiques to decorate any space. If you need to transport a precious piece, we can also assist you with packaging and deliveries. Validtrade is also in the process of becoming the sole distributor of a line of antiques waxes, applicators and restoration products from a well-known French company.
Purchase antique furniture and décor with confidence
You can buy exquisite antique furniture and ornaments from Validtrade with complete confidence. Our many years of experience, combined with a dedication to quality and service have made Validtrade the preferred antique dealer for hundreds of satisfied customers.
Start your journey into the wonderful world of antiques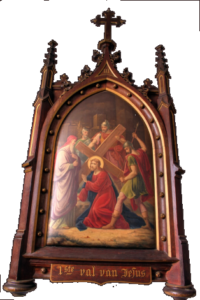 You can search by category to see what stock we have, or contact us directly with your specific requirements. Have a look at our latest arrivals and find our opening hours, address and location on the Contact Us page.
A love for antiques passed down to the next generation
They say that travel broadens your horizons, but for Hannes and Petro Pretorius, it did so much more. It was during a trip to the quaint town of Chester, England in 1996 when they first fell in love with antique furniture and décor. At the end of their trip, they decided to ship a container full of beautiful and precious pieces, back to South Africa.
And that is how Validtrade was started. In the last two decades, Validtrade has imported more than 130 containers worth of antiques. What started as a hobby is now a prosperous business. The company has been instrumental in helping other antique lovers open their stores and supplied a number of well-known businesses all over the country.
Hannes and Petro passed their love of antiques (and their business) onto their daughter, Henika Gadd.  I want to make their dreams come true to be the business that has something for everyone', says Henika.
Henika wants to help more people discover the value of antique furniture. After all, antiques represent one of the best investments you can make. With a B.Com(Law)Hons.(Investment management) Henika can assist you in decisions regarding the investment aspect of antiques.
As a business, Validtrade is committed to the preservation of antiques and sharing our passion and respect for craftsmanship with others.  Validtrade operates with integrity and delivers a professional service to all our clients thanks to our wide knowledge in various fields of specialisation.
Validtrade and Henika look forward to guiding you through your journey into the world of antiques.